The Black Friday Coupons is a deals portal for all the shopping lovers who want to avail discount & Deals on Black Friday.
We understand how important is for all of you to avail the deals, but you can't find the best deals without spending time, so that's why we created this blog to make it easier for our readers.
We share deals on various categories like Electronics, Clothing, Beauty and Personal Care, Furniture, Health and Fitness, Kitchen, Muscial Instruments, etc..
In short, The Black Friday Coupons will provide every bit of help in getting you a real money saving deal during the Black Friday shopping season.
History
It all started in January 2015 when 6 tech enthusiasts got the idea of helping people get best deals and discounts. Since then, All of them along with the other back-end team members are working hard to provide best offers to readers.
Team Black Friday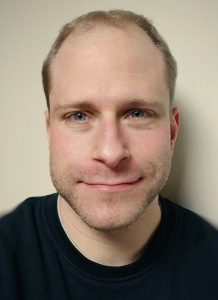 STEVE WEST
Steve West is a Marketing Specilist, with experience of 10+ years.
CAROLINA
Carolina Organizes and Manages teams of writers. She is a team management expert.
LUKE
Luke (coder) leads the back-end team that keeps the website running.
CHANG
Chang, a Marketing expert with experience of working with big brands, leads the marketing team with steve west.
JENNIFER ROY
Jennifer is a professional researcher. She keeps researching for new products to provide offers and deals.
MICHEAL
Micheal, also a professional researcher, keeps track of the outdated deals on the website and forwarding that to Carolina for the updation of offers.
We are here to help our readers, so basically, this website is for users, so if you have any queries, feel free to ask via the contact page.